How to grow business online is the subject of Dean's message today…
"So I ended up in a concert in Birmingham, England last night, with Robyn my fiancee. Just before that I tried to eat a 10 pound food challenge, which didn't necessarily end so well!
But being at the concert made me think about something in business, and I was reminded of this recently when I was flying from UK to the US in business class.
And I want to share this lesson with you, because this is a way that you can definitely, definitely add a significant percentage of profits to your business. In some cases…
Double, Triple Or More, The Revenue You're Making
…every single year online.
Good morning welcome to a bit of a different setting for The Drive. I'm actually here in the office. Not gonna lie. Reason being, I forgot the camera last night when I left. So I didn't have it to do The Drive when I left this morning. So…
Welcome To Internet Profits HQ
You can take a look behind me, and see what's going on behind us here.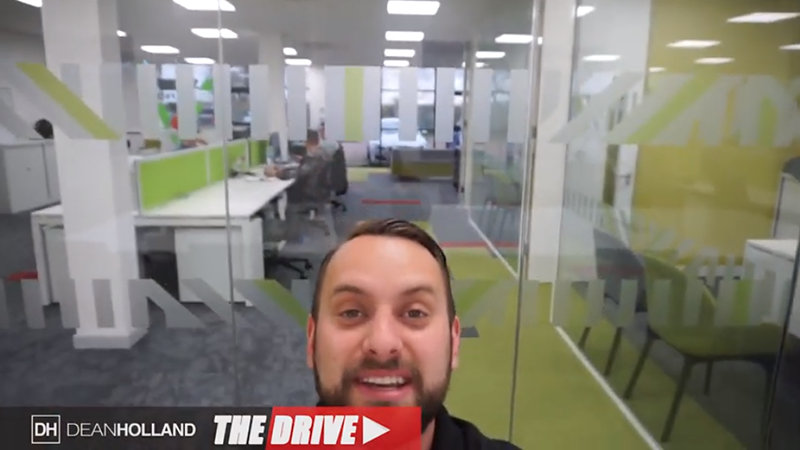 So yeah last night, yesterday, I left the office around about 3:00 in the afternoon because my mom had actually purchased me and my fiance some tickets for my birthday (which was back in September) to go to a concert in Birmingham, England.
Actually took us about three hours to get there, because the traffic was really bad. So when we arrived, we hadn't had any dinner. And so before the concert began, we decided to go for some food. We went to a smokehouse which did meats like, y'know, ribs and brisket and pastrami and loads of different meats.
We get in there and – I love food! If you've followed me for any amount of time, you'll know that…
I Love Food!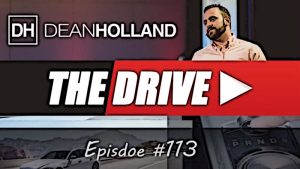 And there was this "plate". There was this meal on the menu, and it was basically called a mixed grill smoked plate. And it had all this food on it, and I'm like, "That sounds good! I get to try different things."
And so Robyn my fiancee, she placed her order. She was having, like, a burger, and I'd ordered this big plate, this mixed grill. And the waitress actually turned to me at the time. She was like…
"You Guys Haven't Been Here Before, Have You?"
I was like, "No, first time." She says, "Well, the burger you've ordered is huge. Like it literally comes like this…" (Stacked high.) And Robyn was like, "Oh well, I'll still have the burger anyway, even if I can't eat it. I want the burger."
Then the waitress is like, "And your mixed grill that you've ordered, that's a plate for three to four people. It is like nine pounds of food." So I'm like, "Well, I'm kind of in a rush here. I've already chosen. I haven't got time to go back through the menu. I've got a concert to get to. I'll just stick with what I've got. I can eat what I can, and we'll do that."
The waitress said, "Well it's gonna be a challenge!"…
Continue reading on my blog: How To Grow Your Online Business